There are lots of little things that Google does for us that we aren't necessarily aware about. Our previous post showed you google tricks that you can type in but have you seen how the SERPs could also help you? In fact, Google wants to help you take the stress out of holiday planning! Starting at the first step, you decide where you want to go.
For popular destinations, Google offer travel guides which can be your starting point if there is so much to do, you simply can't decide! It offers suggested itineraries so you can further look into or use as suggested.
Once you have decided where you want to go, the next step is to look for flights. Rather going on popular flight comparison websites like Skyscanner or Expedia, you can check on Google's data.
Next step, hotels. If you know of hotels in the country you want to visit, you can now check how on SERP listings how much it will cost on what site to book for your period of stay.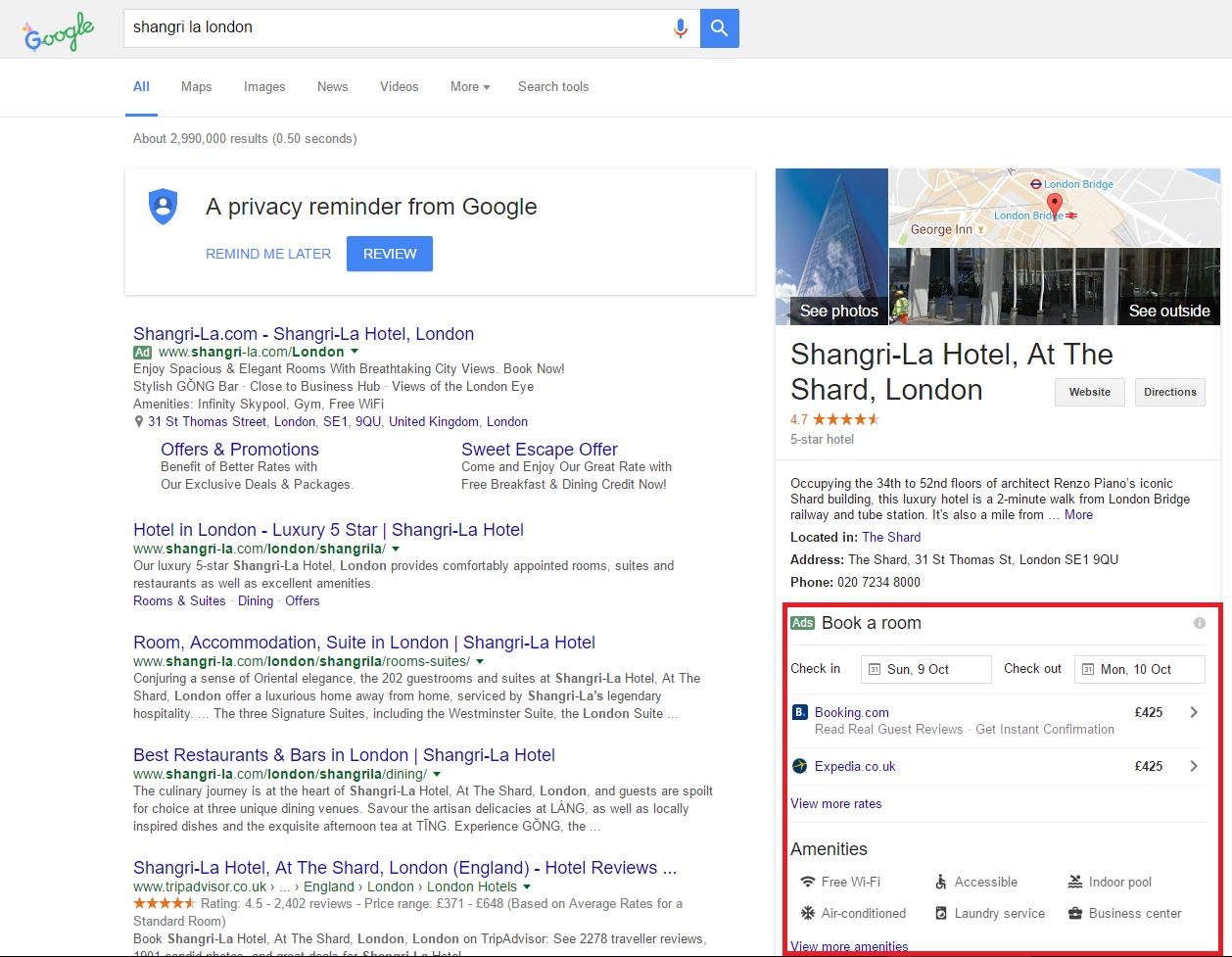 Final step: Countdown and enjoy your holiday! Online shopping is also even easier than ever so from planning to the moment you are off on your holiday, you can plan it sitting down at your computer before relaxing in the sun or skiing down the slopes!